Hardcore Member
Crescent Plus
Mentioned this in the discord with some approval so I decided to make a forum post to discuss it.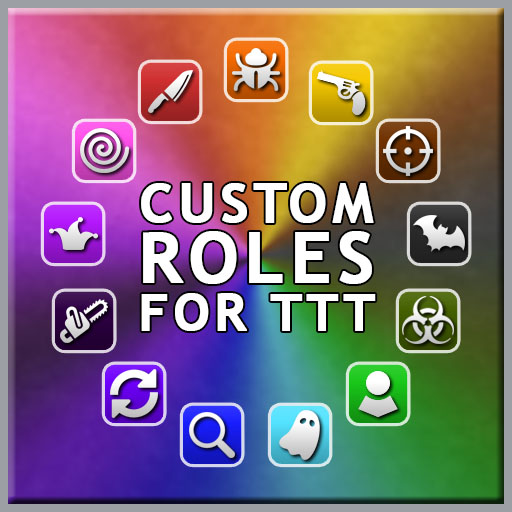 Specifically I'd like to see the option of changing the server's game mode to add in
Custom Roles
by a vote system similar to !rtv. A successful vote changes the game mode for all rounds/maps on the server until another successful vote changes it back. Should also give mods/admins the ability to force change the game mode.
The new regulars on the servers are getting pretty sweaty and I think the addition of more roles like the glitch and the jester would help make the servers fun again.
For those that don't know what Custom Roles are, they are an expansion on the standard TTT game rules. Instead of just having Detectives/Innocents vs Traitors there will be many different roles you can play as, each with its own special abilities and goals.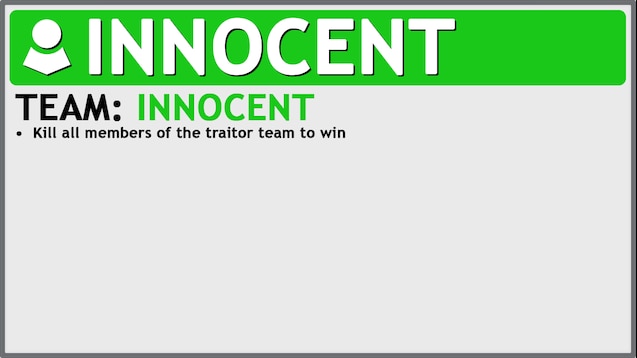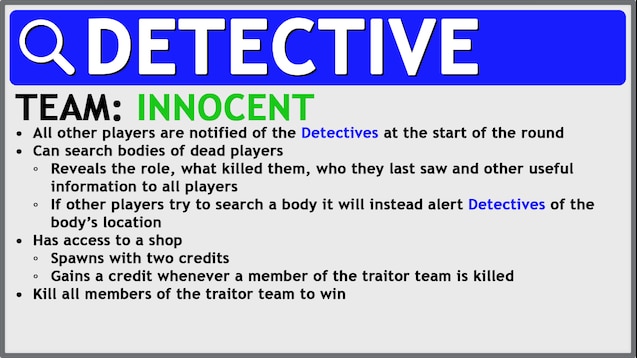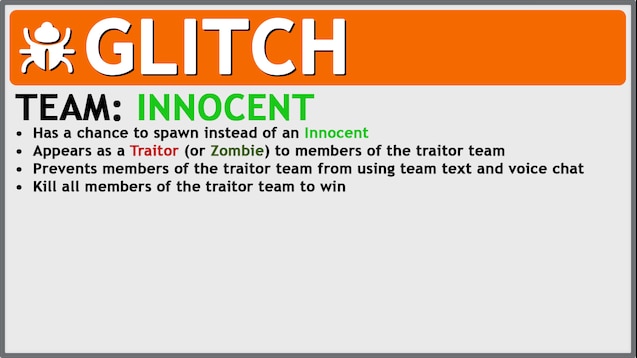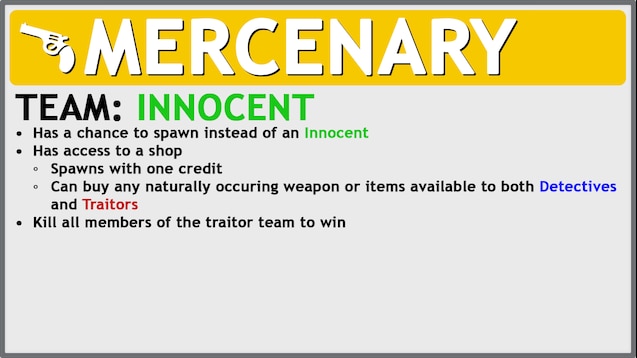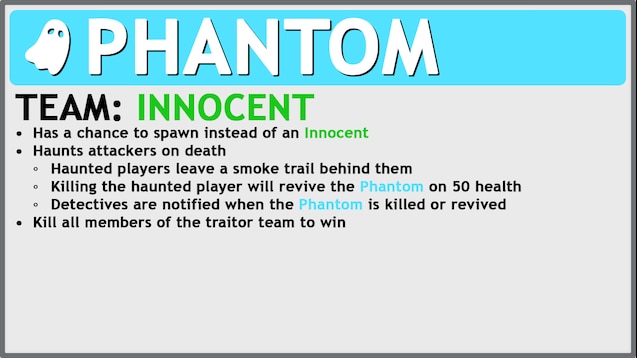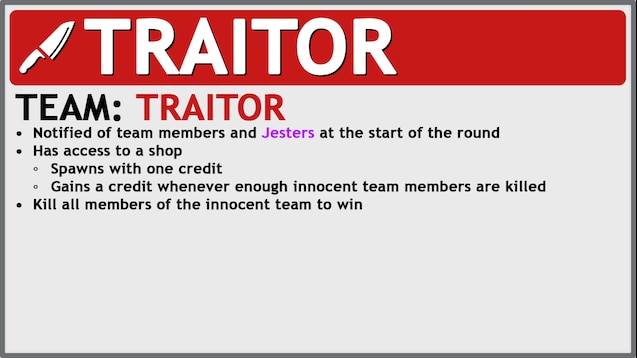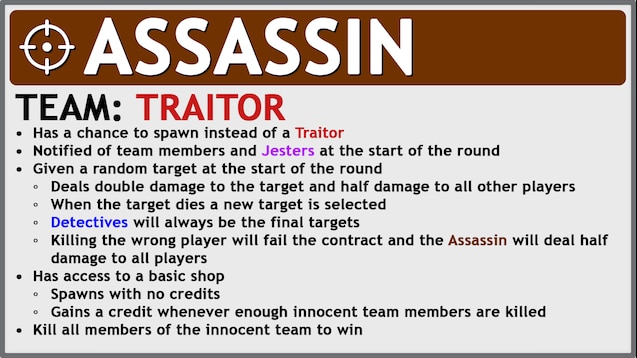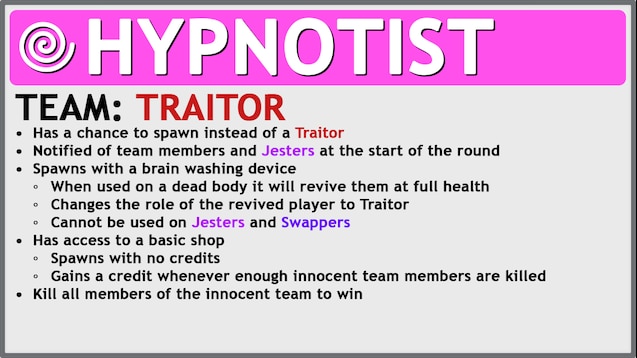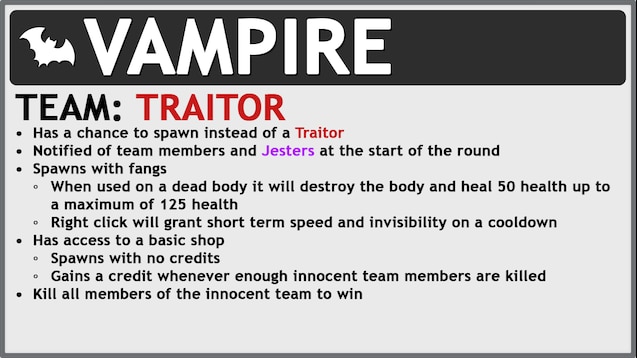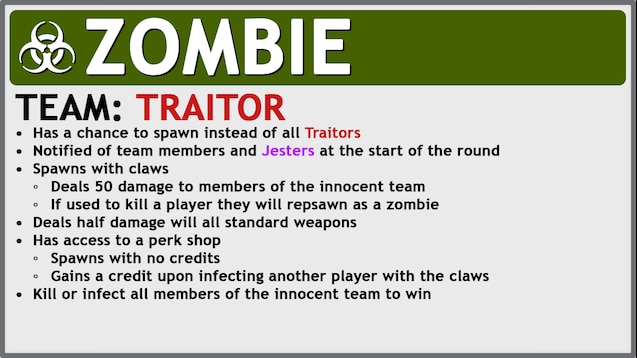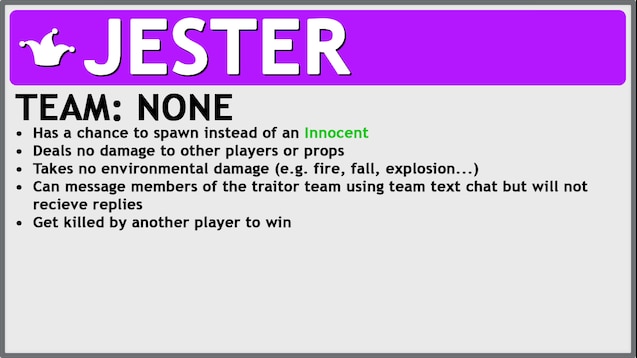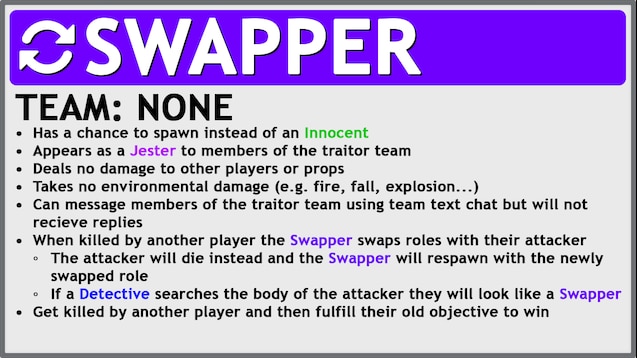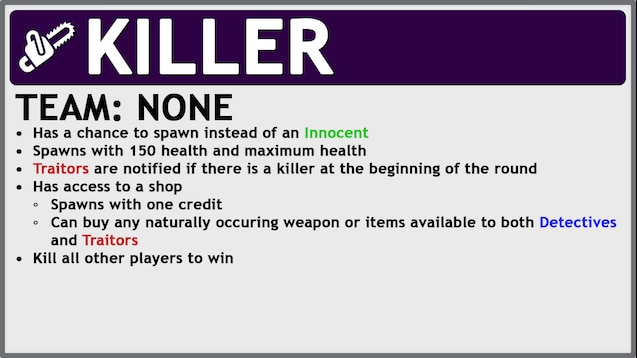 Last edited: