Pijon mustard
Crescent Plus
Disarray requires you to look directly at a player in order to use it. Unlike something like chronoshifting, this means you have to aim it to use it. However, it still has a small range anyway. This is the farthest away you can be from someone in order to use disarray on them.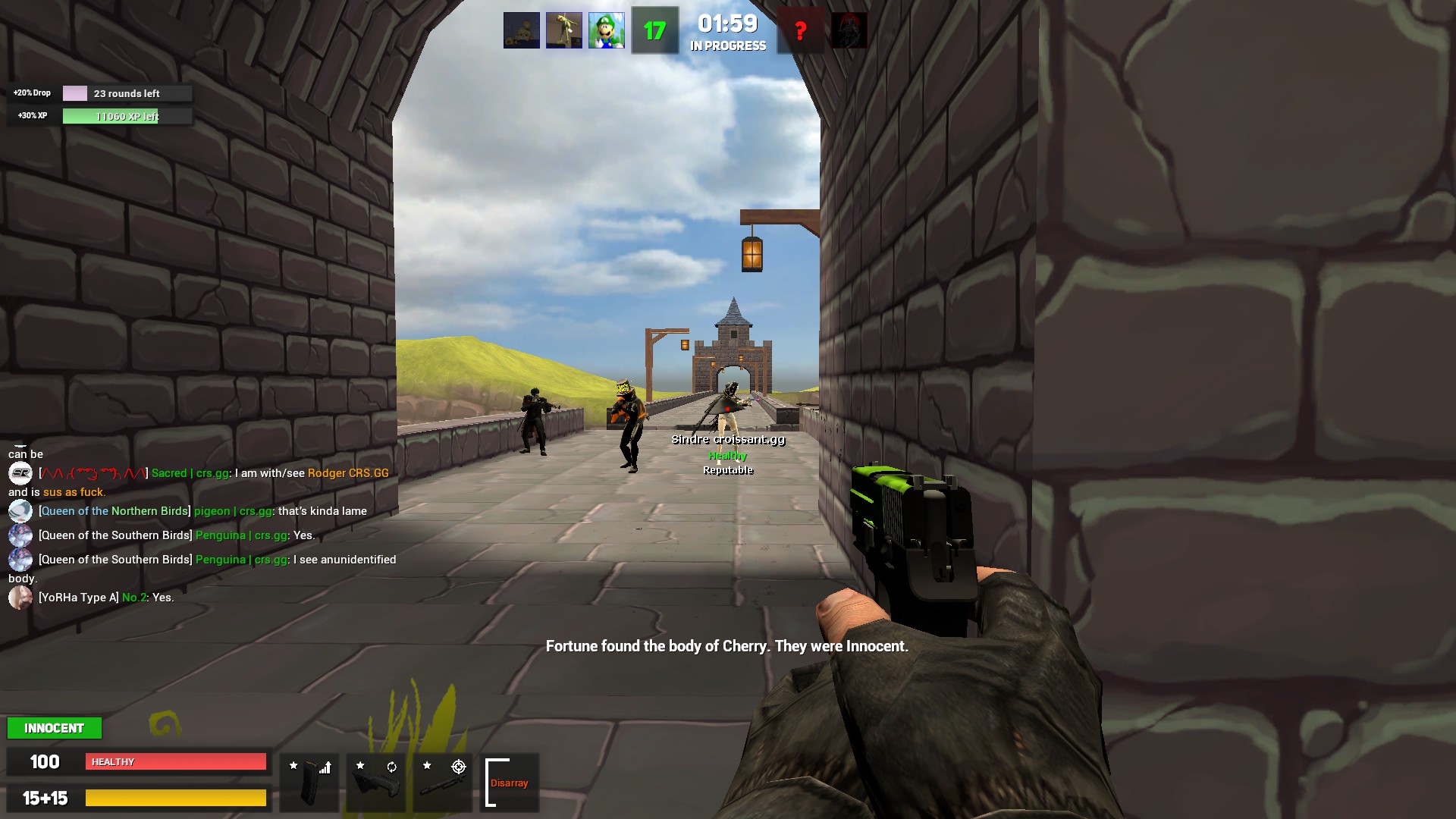 So in order to use it, you both have to be within close range of the player, and looking directly at them. There's the argument to be made that the effect basically turns you into a free kill, but so does chrono, and it doesn't have as many hoops to jump through.
The fix:
Remove the range limit.
Changed my mind.
Removing the range limit could make it really easy to troll like this. But instead, make the first bullet you hit with every 45 seconds cause the disarray effect instead. That way there's no range limit, the perk is a little more consistent, and randomly using it against people is rdm.
Last edited: