Get some rest Pam... you look tired.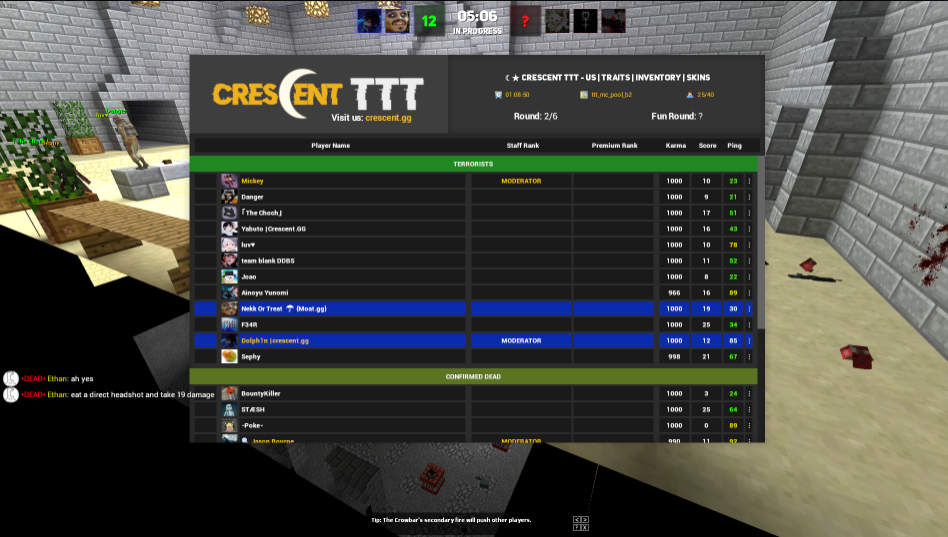 1. Alphabetize the player names alive and dead
2. Change the "Confirmed Dead" color to an orange since the light green is a bit too similar to the default green for alive players.
3. Make the scoreboard a tad bigger or customization for the sizing.
4. Additionally add able to right click on a players row and it will open their player interactive options for what we have when we press the 3 dots currently.
5. For the left side boxes add a skull image for those dead and the player alive make it a quick friend system. (you left click the box and it will place a check and mark the player as friend.)
6. Under the logo, make the Visit us line a clickable link to open up the website.
7. Hovering over the tab of dots can give a snapshot of their current inventory